Our machinery is among the largest and most modern in Vietnam, which is an integrated processing line with cleaning, selecting, brushing, grading, and colour sorting processes.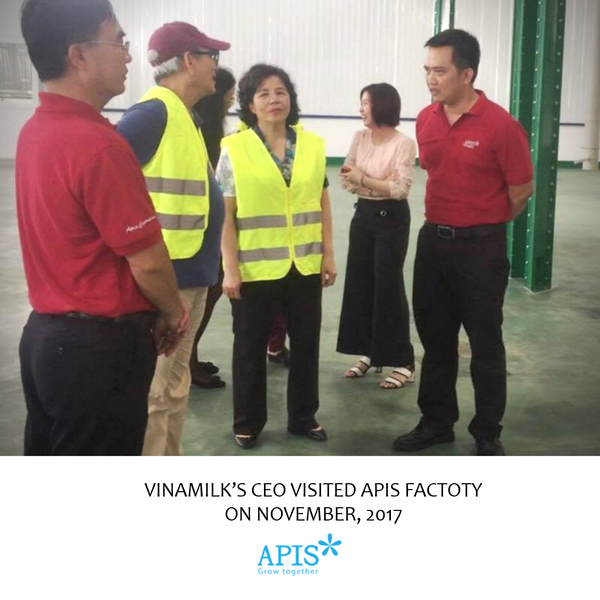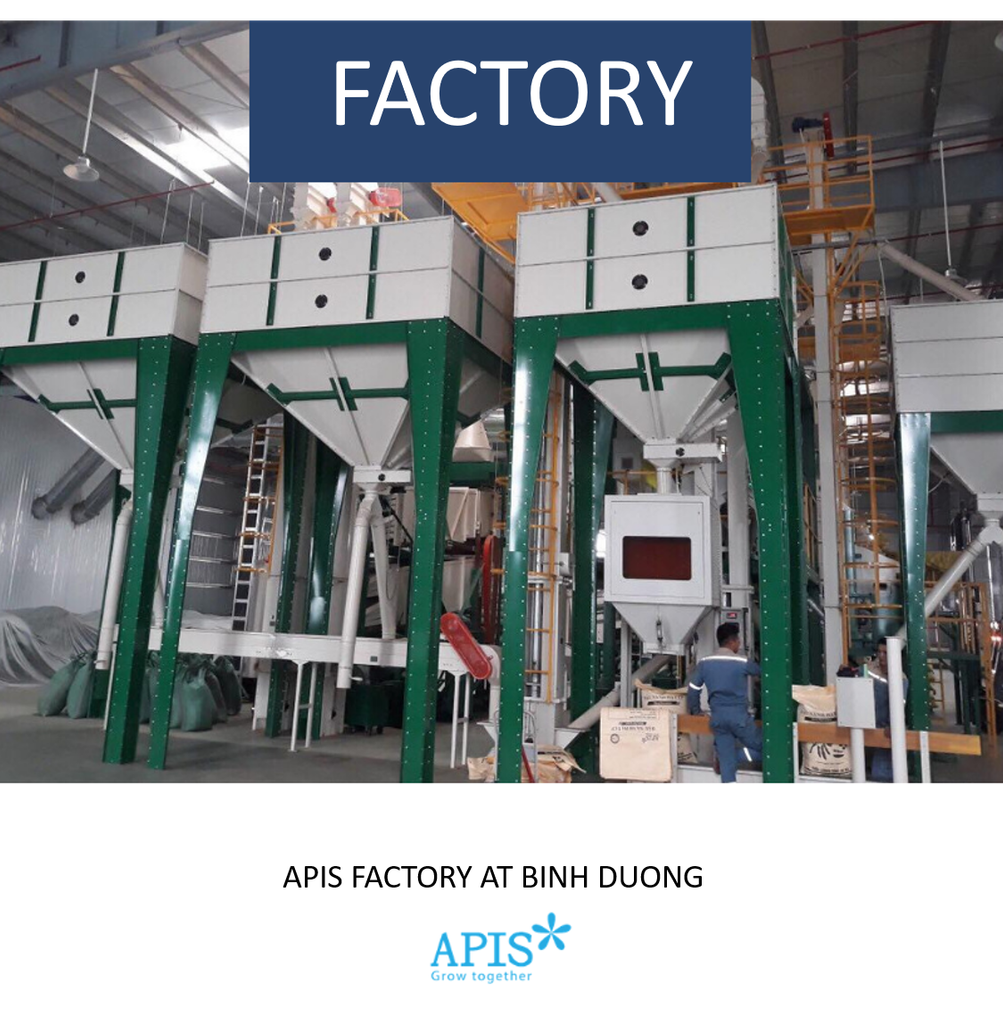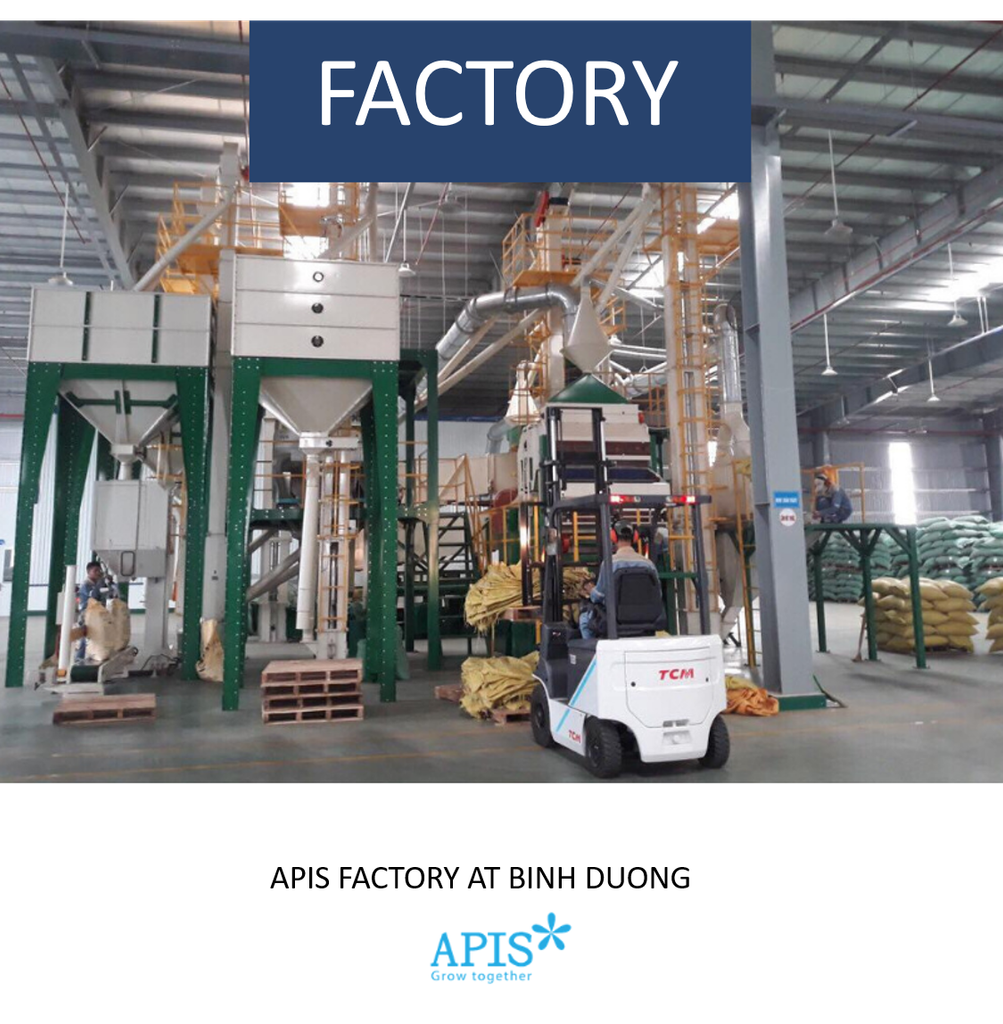 Our Capacity
The total area of 22,600m2 with the capacity of 4,500 tons/month. The QC & QA team works effectively to ensure the quality of our inputs, production and packaging processes following food safety regulations.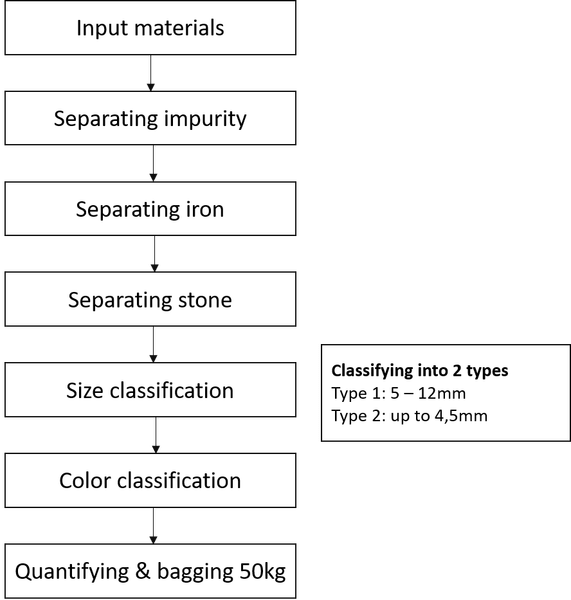 The production process at APIS Factory
Input Materials
| | | | | |
| --- | --- | --- | --- | --- |
| | | | | |
| Impurity separator | Iron separator | Stone separator | Size sorting machine | Colour shot |

Output Materials
Input materials: are bags of soybeans purchased from the farm and have not gone through any stage of screening and classification. Therefore, in soybean bags, there will be impurities such as garbage, leaves, iron filings and mixed soybeans with different sizes.
Impurity separator: separate impurities (stone, wood pieces, shells, mulberry sack,... ) into pieces.
Iron separator: used to remove iron and steel mixed in soybeans, green beans, ...
Stone separator: used to separate ice mixed in soybeans, green beans, coffee, pepper, ...
Size sorting machine: sorting by many sizes
Colour shot: color classification, yield 2-6 tons/h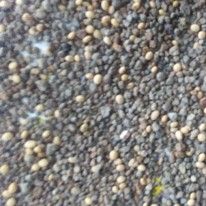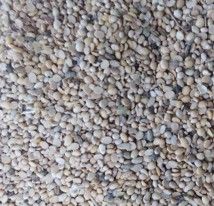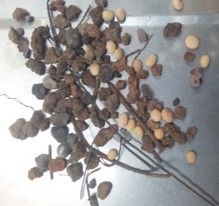 The impurity components are eliminated through each process
Certification
Our B2C Brand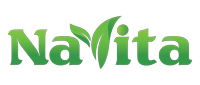 Currently, NAVITA is distributed at retail chain and HORECA chain throughout Vietnam by bringing good quality, clean and safe nutritious dried agricultural products to Vietnamese consumers.
Our Customers