Career Opportunities
Become A Member In Our APIS Family
At Apis Corporation, we believe that employees are the core value for sustainable development of a business. Besides, we concentrate on the personal development of each staff and their satisfaction of working in a positive, professional and friendly working environment. Come with us when you see these values are right for you!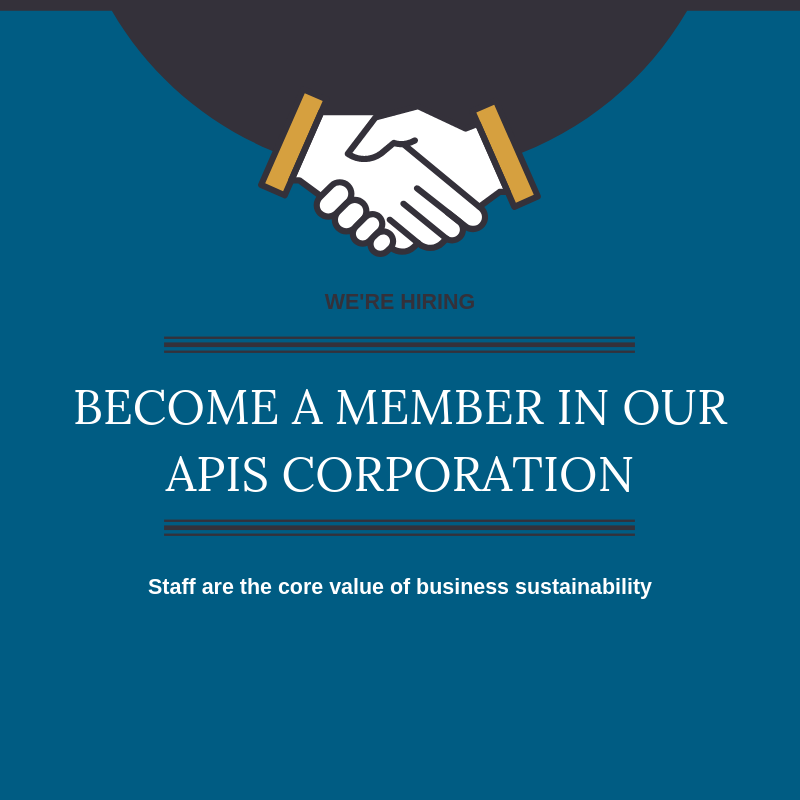 We will bring to you:
Ideal working environment
Flexibility, challenging, dynamic and friendly are values which we will provide you as well as the freedom to focus on creating the foremost working performance in addition to the support of colleagues and guidance from managers.
Career opportunities
Along with the development of APIS, you will have a golden chance to learn fast and develop your career sustainably in the Food & Beverage industry.
A better version of yourself!
You must commit to us about the thoroughness of your working performance and your passion, we respect the efforts of individuals and endorse the spirit of being a proactive pioneer to solve problems and achieve the best results.
Job position:
[HCM] Sales Executives - Apis Corporation
Fulltime - Interview address: 77 Hoang Van Thai St., Tan Phu Ward, District 7.